We're taking a pause...
Hello friends! After 6+ wonderful years of business, I need to pause Brindle Market to focus on my health. I hope to bring this small business back in the future. For now, stay in touch on Instagram @brindlemarket and be well ✨
Peace & Paws, Cathy
Comfy tees for Animal Lovers
Designed to give back to the Animal Rescue community.
Being part of the solution to save animals is simple: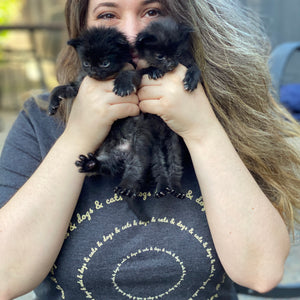 STEP 1
Browse our comfy collection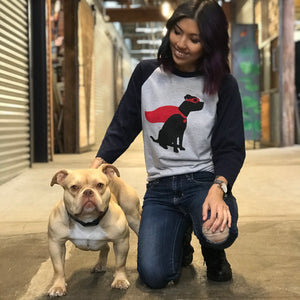 STEP 2
Choose & purchase your favorite products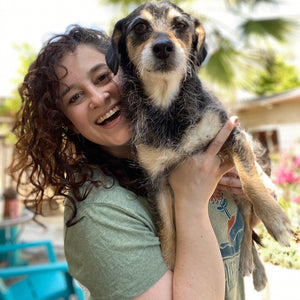 STEP 3
Help rescue & save animal lives!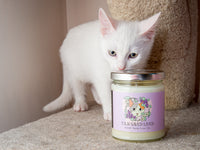 WE DONATE 10% OF OUR PROCEEDS TO HELP RESCUE AND FOSTER ANIMALS IN NEED.
✔️ feel & look good
✔️ give back & help save animals
✔️ become part of the solution
✔️ wear your passions with pride
✔️ your dog & cat will think you look cool
✔️ a fun way to bring other on board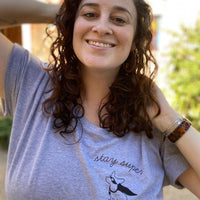 Hey, I'm Cathy.
I know how it feels to watch that sad Sarah McLachlan SPCA commercial and want to immediately save all the animals, but not have the time or resources to do so.

That's exactly why we at Brindle Market donate 10% of our proceeds to animal rescue so that you can be part of the solution. You can save animal lives while rocking your favorite tee with pride!
We've donated over $12K so far and counting! Join us!
we love our customers
I have placed several orders and I could not be happier with the products!  Love the merchandise so much that I am now buying them for gifts for friends and family too.

It is not too often a company has faboulous products and great customer service, this company has both. Any questions I had were answered promptly and I can not say enough good about the shirts, pins or cards they carry.

This company is on the cutting edge of how we get great messages out about animal rescue and caring for others.